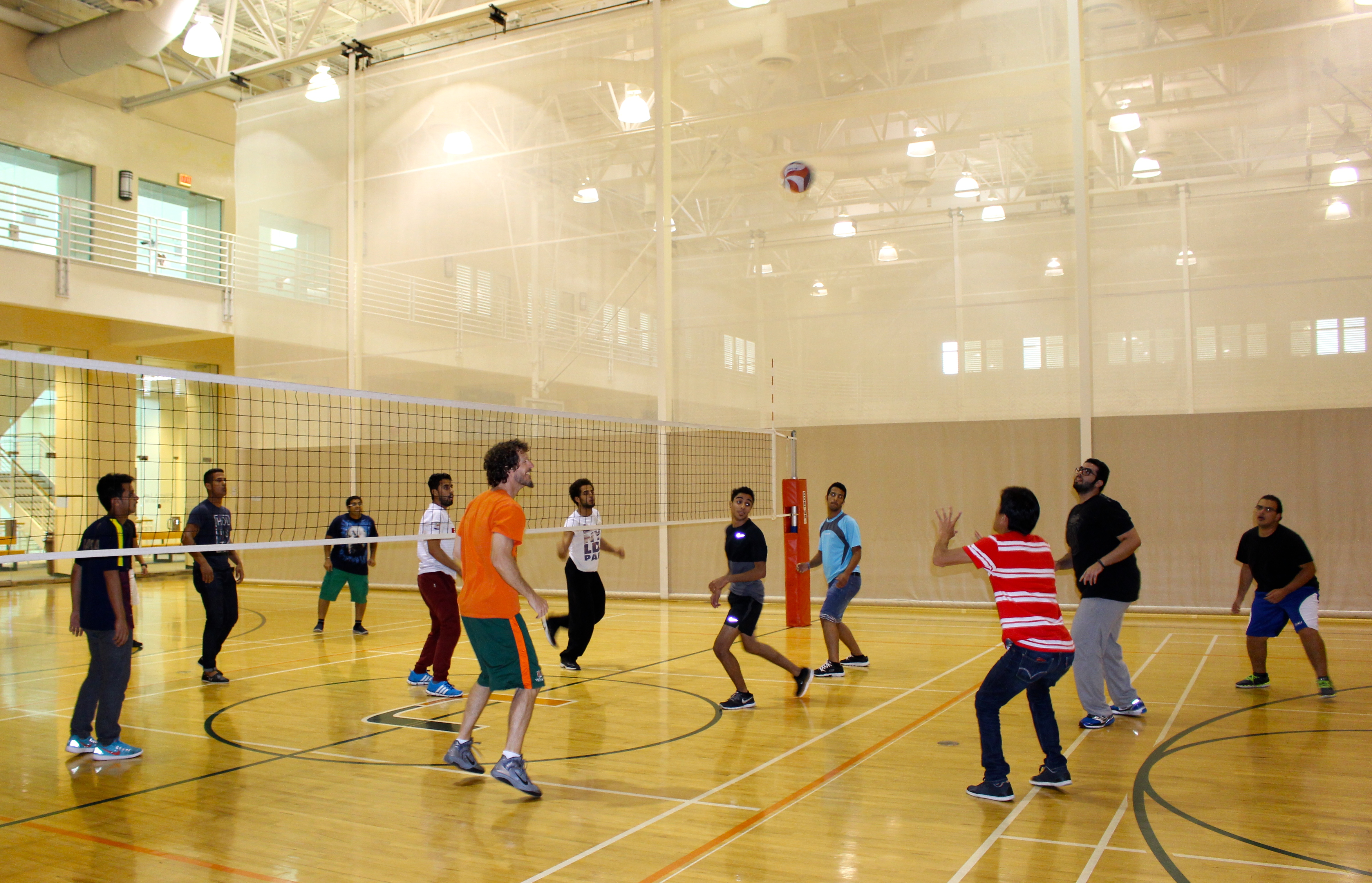 In order to prevent any problems with your registration or financial account, please review IMPORTANT information about the University's immunization guidelines, mandatory health insurance, and medical and emergency care at Student Health.
Questions can be directed to studenthealth@miami.edu or (305) 284-9100.
Immunizations
Before enrolling at the University of Miami, all students are required to submit a completed Immunization Compliance Form. This form should be completed by your doctor or health care provider. Students who believe that they were previously immunized but are unable to provide proof of immunization may either obtain blood tests confirming immunity or obtain the necessary immunizations. Immunizations and blood tests documenting immunity are available at the Student Health Center on the UM campus. In many cases, however, it is less expensive to do these tests in your own country than in the United States.
Health Insurance
Health care in the United States is very good but very costly. Even with private insurance, patients must typically pay a deductible and/or co-pay for most health services. There is no national medical care system or national insurance program.

For this reason, all IEP students at the University of Miami are required to have health insurance. A health insurance fee is included in your tuition and fees every semester. F and J international students cannot waive this fee unless they provide proof of agency or government sponsor coverage that has been reviewed and approved by the University Student Health Center prior to registration.
Health Care
The Student Health Center is an outpatient medical center located on the Coral Gables campus on the first floor of the Lennar Building at 5555 Ponce De Leon Blvd. If you have UM insurance, you should always coordinate your medical treatment through the Student Health Center. The Health Center diagnoses and treats minor injuries and new or ongoing illnesses. Services include primary care, select specialty services including allergy injections, women's health, and orthopedics, x-ray, pharmacy, advice on health related issues and referral to medical specialists when necessary. All medical information is confidential, and will not be released without the patient's permission or court order.
If you require urgent medical treatment at night or on the weekend when the Student Health Center is closed, you should visit the nearest urgent care facility or hospital emergency room. If you have UM student health insurance, then your insurance coverage is best through a UM provider. Please see http://uhealthsystem.com/ for more information.
Counseling Services
Also located on the UM Coral Gables campus is the Counseling Center. The Counseling Center strives to enhance the opportunities of students to succeed in achieving their academic goals through providing high quality personal, career, and academic counseling and educational programs. They offer a variety of free and confidential services to students including short-term psychotherapy, individual and group, career and educational counseling. The Center also provides assessment services to assist students in their educational and career decisions. Their staff consists of experienced professionals from the fields of psychology, psychiatry, and social work. For more information about the Counseling Center, please visit the Counseling Center website.
Office of Disability Services
Disability Services at the Academic Resource Center provides academic services and support to ensure that students with documented disabilities are able to access and participate in the opportunities available at the University of Miami. Documentation is reviewed and accommodations are assigned by Disability Services in accordance with Section 504 of the Rehabilitation Act of 1973 and the Americans with Disabilities Act ("ADA") of 1990. You may contact them at disabilityservices@miami.edu or (305) 284-2374.
Patti and Allan Herbert Wellness Center
The UM Wellness Center offers recreational sports, fitness and wellness programs. More information can be found at www.miami.edu/wellness.