The University of Miami's (UM) Intensive English Program (IEP) has 5 levels. The IEP offers Full Sessions that begin in September, January and May. These terms provide approximately 12 weeks of instruction each. The IEP also offers Mid-Sessions that begin in October, February and June. These terms offer approximately 6 weeks of instruction and can only be attended by new IEP students.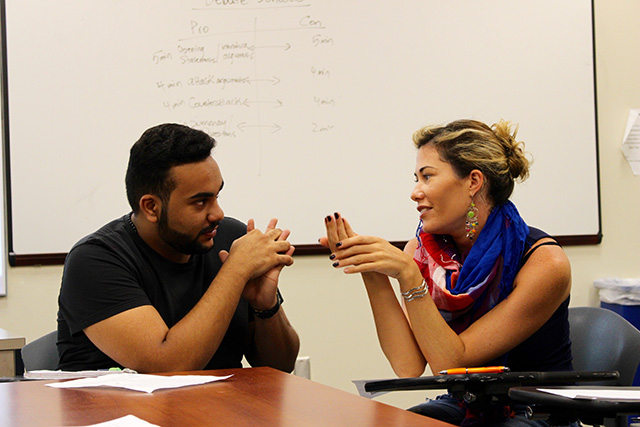 Students complete one level per session. On the first day of the session, new students will take a placement test to determine their level. The placement test includes listening, reading, writing and an oral interview. If a student wishes to continue with the IEP after her/his first session, she/he may continue to the next level in the following session.
A student's length of study in the IEP will depend upon which level he or she enters the program; however, a student that begins in Level 1 and progresses through the levels without repeating a level will finish in approximately a year and a half (5 levels).
Successful completion of the IEP's 5th and final level meets the English language requirement for undergraduate admission to the University of Miami. In addition to completing the IEP's Level 5, applicants must also meet the University's other academic requirements for admission.